Japanese Culture Through Teaching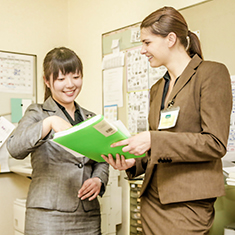 in the work place
Living and working in Japan gives Native English Teachers a unique look into the Japanese way of life. Not only do Native English Teachers learn about the Japanese lifestyle and language, they also learn first hand about the Japanese working environment. The Japanese staff at Amity is hard working, dedicated and self-sacrificing. Adapting to a new work place culture and business expectations is integral to being part of the Amity team. Native English Teachers who are punctual, who volunteer to help staff members, who actively market classes and products, and who apply the Amity teaching methodology in the classroom are assets to the branch school.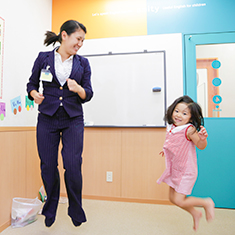 in the classroom
Children are full of boundless energy and are eager to share their culture with the Native English Teacher. Finding out what students are interested in gives Native English Teachers the opportunity to bring culture into the classroom and to tailor the lessons to what children find appealing. Whether it is teaching feelings to baby students using Japanese animated characters or helping shy Junior High School students open up by talking about their favorite Japanese sports stars, bringing culture into the classroom bridges gaps and creates excitement.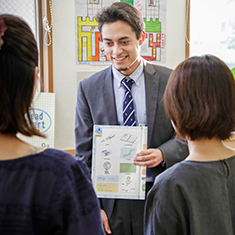 in the lobby
Parents of Amity students are excited to use their own English language skills and share insights into Japanese culture with the Native English Teacher. Being a presence in the lobby and speaking to parents opens the door for cross cultural communication and builds a strong rapport. Building relationships with the students' parents in the lobby helps parents feel confident about the education Amity provides.
Amity teachers are provided with a rent-subsidized, single occupancy apartment furnished to Japanese standards. Amity takes care of all key money and deposits so that the teachers can move in upon arriving at the branch school. Teachers are encouraged to make the apartment their home-away-from-home in Japan!
Living Space
Amity apartments are similar to studio style apartments in North America. Though no two apartments are alike, each apartment includes a private kitchen and washroom as well as a washing machine. The apartment comes stocked with dishes and cookware and other standard amenities. Teachers receive bedding including a futon, pillow and blankets.
Location
Apartments are typically located in residential areas close to supermarkets, restaurants, convenience stores, the train station, and of course Amity! The majority of Native English Teachers commute to work on foot and have access to gyms, shopping malls, bookstores and cinemas near their homes. There are no Amity dorms; therefore, the neighbors are local Japanese citizens living and working in the area.
Living and working in another country where you may not speak the language requires patience and a large degree of independence. Amity provides support to its Native English Teachers for any element related to being an employee such as opening a bank account, enrolling in health insurance, and paying rent and taxes. Native English Teachers are encouraged to take on other personal responsibilities as part of the experience of living abroad.

The pace of life in Japan is fast and working with children every day is as equally rewarding as it is exhausting. Native English Teachers should adopt the same practices for strong physical and emotional health in Japan that they do in their home countries.
Most cities have fitness gyms, health clubs and sports centers that offer a variety of services including aerobics, yoga, and strength training. Community Centers may also provide access to local swimming pools, tennis courts, and gyms. Skiing and snowboarding are popular in Japan, with equipment and ski clothing for rent at most ski resorts.
Native English Teachers may have financial obligations in their home country. It is the teacher's responsibility to make arrangements for these obligations. Amity recommends overseas remittance services for fast, efficient and inexpensive means for sending money home.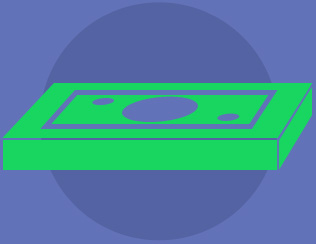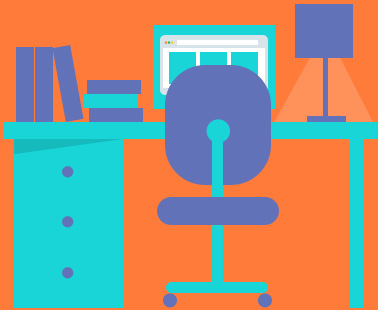 Learning useful Japanese helps ease the transition to living and working in Japan. Most cities have an International Center or Culture Center that offer language classes. These range from group lesson to private lessons and vary in cost.
Staying in contact with family and friends is important, and most Native English Teachers will purchase a cellphone, pocket WiFi and/or set up internet at home.
Setting up internet at the apartment does require time and patience. DSL service is the most popular but can take up to 2 months to be installed. In the meantime, Native English Teachers often visit local internet cafes that offer service by the hour.