Amity began as the children's division of AEON Corporation founded in 1973. It very quickly grew as an industry leader providing high quality English education to children in Japan. In 1994, Amity began independent operations by opening its own branch schools and by creating its own curriculum. Today, Amity welcomes over 24,000 students to class each week at over 85 branch schools.
Our schools are built in a modern and colorful design to attract young students and their families. Amity continually revises its curriculum, textbooks, and materials to ensure our high standards for education are met. Native English Teachers use a dynamic teaching methodology, which combines visual, audio, and kinesthetic principles to develop the students' language skills. Teachers sing, dance and play educational activities in the classroom so that learning is fun!
We are dedicated to the success of our students and our teaching staff is our greatest resource. Amity Teachers not only help students learn the English language, they build confidence and encourage students to work hard to achieve their goals and dreams.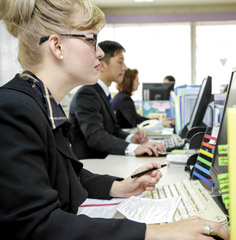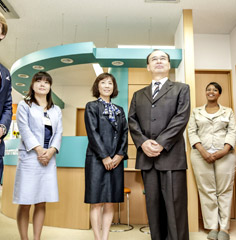 Amity's future has been guided by President Takato Yamasaki for over 20 years. His vision of making English accessible to children in a fun and exciting way, has established Amity as the premier opportunity for private English education. He encourages teachers to set their goals high and to be at their best.
The Head Office staff members are all former classroom teachers and understand the challenges of living and working in Japan. Amity's network of Area Assistants, Trainers, and Japanese staff provide support and guidance to Native English Teachers throughout the contract.